Heather Graves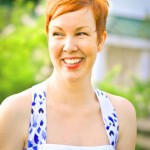 With 16 years of experience in the beauty industry, my philosophy is simple; I customize my services to suit the unique needs of each and every guest to deliver immediate and visible results that will make a real difference in your life. It is my mission to partner with you to help your skin look it's best starting from the inside out. When you walk into the facial room, you will be greeted by a soothing atmosphere that is designed with your comfort in mind. From the candlelit treatment room to the calming music, it is my personal goal to make you feel more beautiful and more relaxed than you have ever felt before.
Quinnen Baker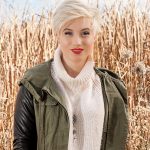 Taking a moment to pamper is an important part of self care. Specializing in organic skin care, natural nail, waxing and make-up services. It is my goal to help you step into relaxation and enjoy a moment of rejuvenation. With training from The Spa School and four years of experience in the beauty industry, I wish to inspire and help bring you closer to loving your authentic self.
Bethany Contini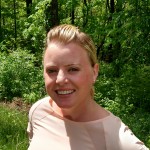 My passion for massage therapy began at an early age when my mom would ask me to "squeeze" her shoulders. She would roll her head back and sigh in relief as the pain escaped her. It made me feel good helping and I knew then that my hands had talent.  I graduated from Columbus State Community College in August of 2014. Since then, I have been practicing massage full time and continue to grow in my work. I am certified in pre-natal and hot stone and have extensive experience with Swedish and therapeutic massage.  It is my belief that healing begins with massage. By improving circulation, manipulating tissue, releasing toxins from the muscle belly, and relieving fiber tension I can connect your mind to the body initiating relaxation and pain relief. It is my passion in life to help you feel better through my hands.
Jennifer Davis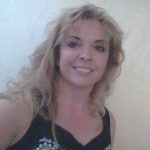 Jennifer has developed a medically oriented direction with her massage technique.  This was fostered through extensive experience working in a neurologist's office as well as in several chiropractic offices.  She is educated in and has taught sports massage, deep tissue, trigger point, geriatrics, fibromyalgia, prenatal, injury recovery, active release, professionalism, ethics… and other modalities.  Her ability to relieve pain is a true gift, and she is so happy to share it!
Alexandra Seif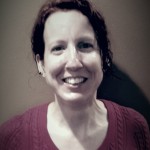 I recently graduated from the Parker Hannifin School of Integrative Medicine and Health Sciences as a certified Elemental Reflexologist. This fall I plan to further my education with the school in other holistic practices.  I am currently pursuing my Master/Trainer level in Reiki, which I look forward to completing. I am a mother of three amazing children-there's never a dull moment in my home. And in my spare time I love to meditate, read and write: poetry, children's books and other literary creations.