Heather Graves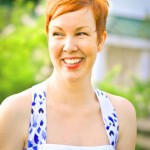 With 16 years of experience in the beauty industry, my philosophy is simple; I customize my services to suit the unique needs of each and every guest to deliver immediate and visible results that will make a real difference in your life. It is my mission to partner with you to help your skin look it's best starting from the inside out. When you walk into the facial room, you will be greeted by a soothing atmosphere that is designed with your comfort in mind. From the candlelit treatment room to the calming music, it is my personal goal to make you feel more beautiful and more relaxed than you have ever felt before.
Quinnen Baker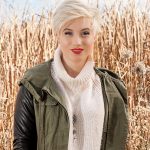 Taking a moment to pamper is an important part of self care. Specializing in organic skin care, natural nail, waxing and make-up services. It is my goal to help you step into relaxation and enjoy a moment of rejuvenation. With training from The Spa School and four years of experience in the beauty industry, I wish to inspire and help bring you closer to loving your authentic self.
Jennifer Davis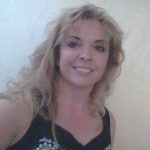 Jennifer has developed a medically oriented direction with her massage technique.  This was fostered through extensive experience working in a neurologist's office as well as in several chiropractic offices.  She is educated in and has taught sports massage, deep tissue, trigger point, geriatrics, fibromyalgia, prenatal, injury recovery, active release, professionalism, ethics… and other modalities.  Her ability to relieve pain is a true gift, and she is so happy to share it!
Jevona Bailey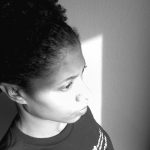 Jevona Bailey began her massage schooling at The American Institute Of Alternative Medicine (A.I.A.M.) in Columbus, Ohio. Jevona spent 4 years continuing to sharpen her craft and expand her skills from the Neuromuscular/Myofascial-based education to include several areas of specialty. To continue her education, Jevona moved to Oahu for a year and began to expand her knowledge in other modalities to include additional energy work. Today Jevona specializes in:
Deep Tissue Massage
Prenatal Massage
Sports Therapy Massage
Reiki
Lomi-Lomi (the beautiful native form of the Hawaiian massage)
Catherine Sinkowski
Catherine studied Massage Therapy at The American Institute of Alternative Medicine in 2014. She also began studying aromatherapy and teaching classes through Doterra's Wellness Advocate program through her contacts at AIAM. After completing Massage Therapy Classes, she began Yoga on High's 200 hour Yoga Teacher Training and became a Certified Yoga Instructor in July, 2016. She is skilled at Sports, Swedish, Aromatherapy, Hot Stone, and Pre Natal massage. She is Certified in Neuro-Muscular Therapy which is the manipulation of the various layers of fascia to release scar tissue, and trigger points. She incorporates stretching and traction into her massages. She is Reiki certified and enjoys helping her clients relax, and feel comfortable in their bodies.