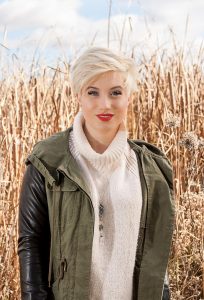 We are so excited to announce that Quinn is now offering facials at Aura Spa and we want to share the love by offering you a 90 minute custom facial with microdermabrasion with her for $65+tax (a $90 value), OR a 75 minute facial with NO microderm for $50 (a $75 value)*
Taking a moment to pamper is an important part of self care. Quinn specializes in organic skin care, natural nails, waxing and make-up services. It is her goal to help you step into relaxation and enjoy a moment of rejuvenation. With training from The Spa School and four years of experience in the beauty industry, Quinn wishes to inspire and help bring you closer to loving your authentic self.
*Offer valid with Quinn only and must be on the schedule by June 30th 2017.