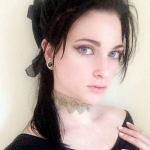 For a limited time, schedule an Aura signature facial with microdermabrasion or dermaplane with Lillie for just $80 + tax (normally $105)*
Taking a moment to pamper is an important part of self care. Lillie specializes in skin care and waxing services. It is her goal to help you step into relaxation and enjoy a moment of rejuvenation. Lillie is a graduate of the Spa School in Columbus, and a licensed massage therapist in the state of North Carolina. Lillie has an intense passion for skin care and wishes to inspire and help bring you closer to loving your authentic self.
Book now for this special offer.
*This special is valid for your first visit with Lillie only, and will end on December 31, 2018